Sold
Out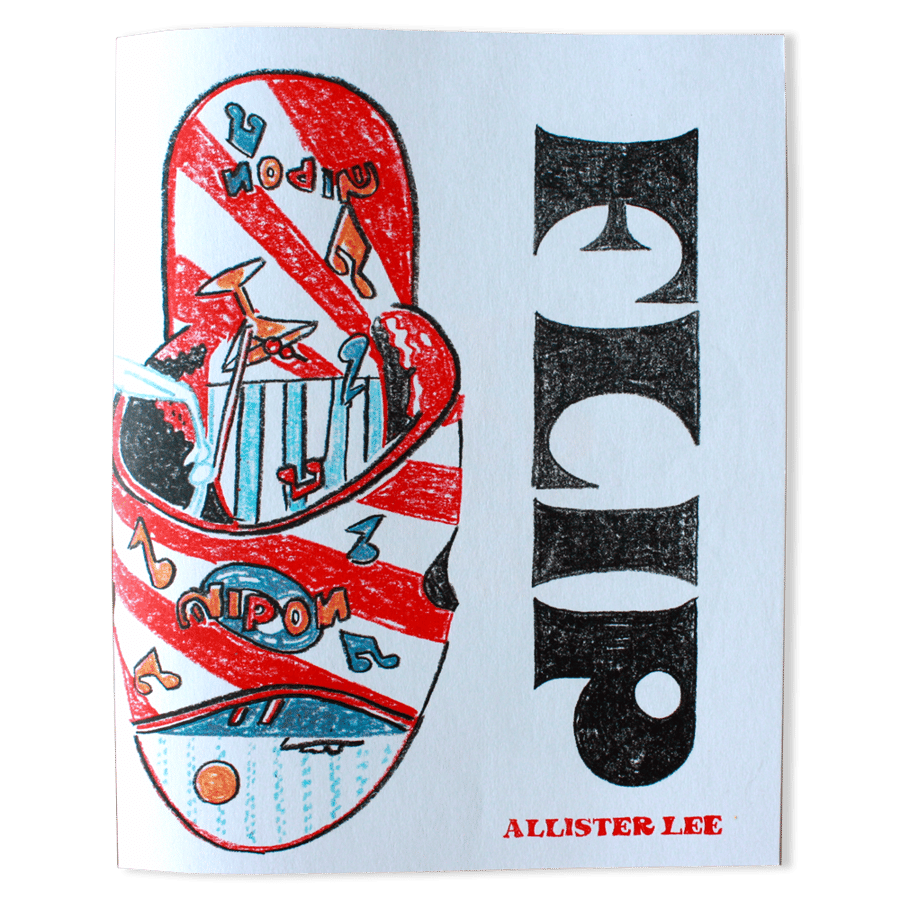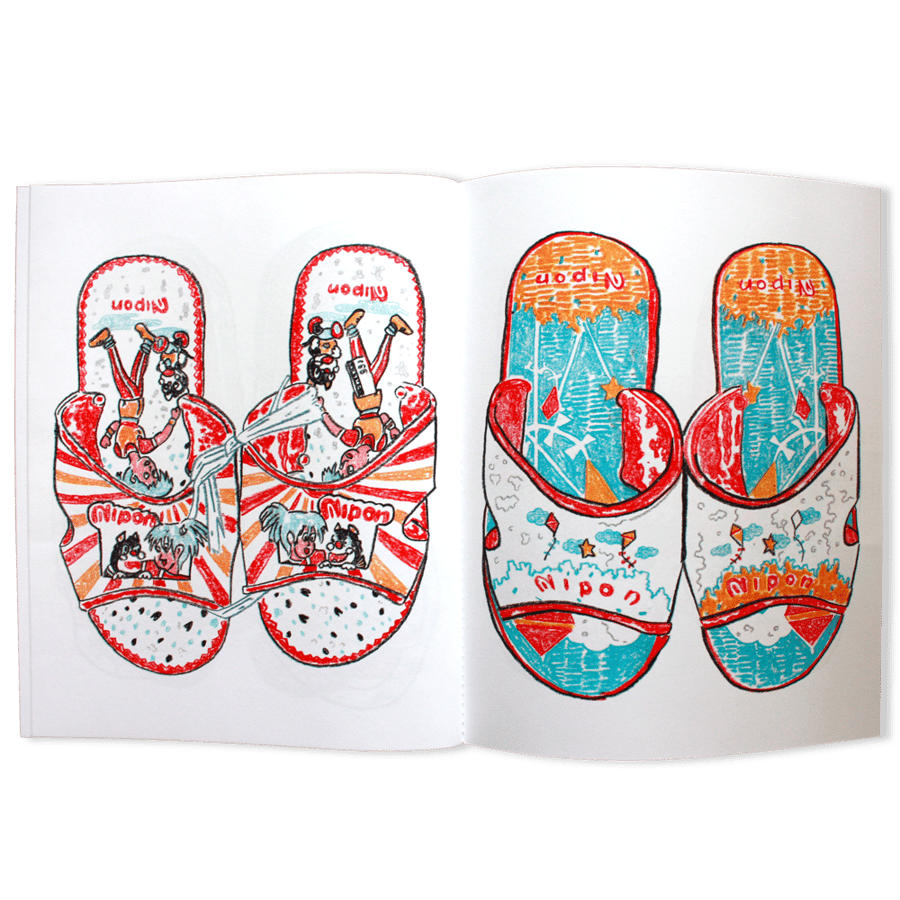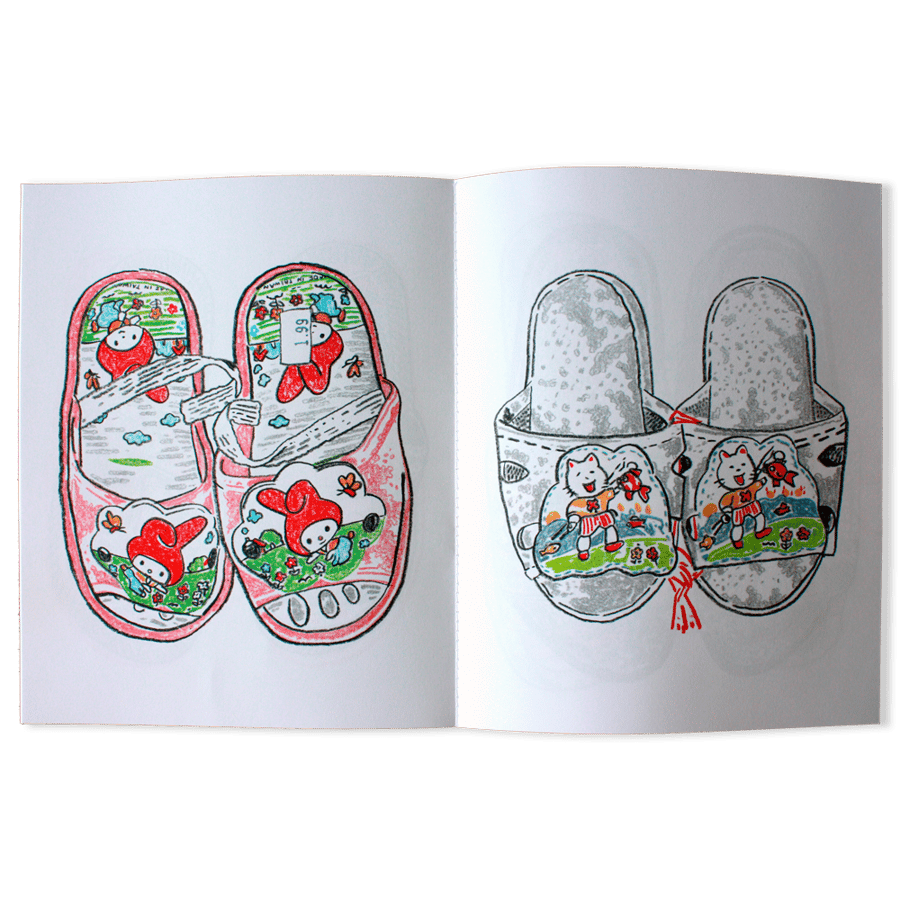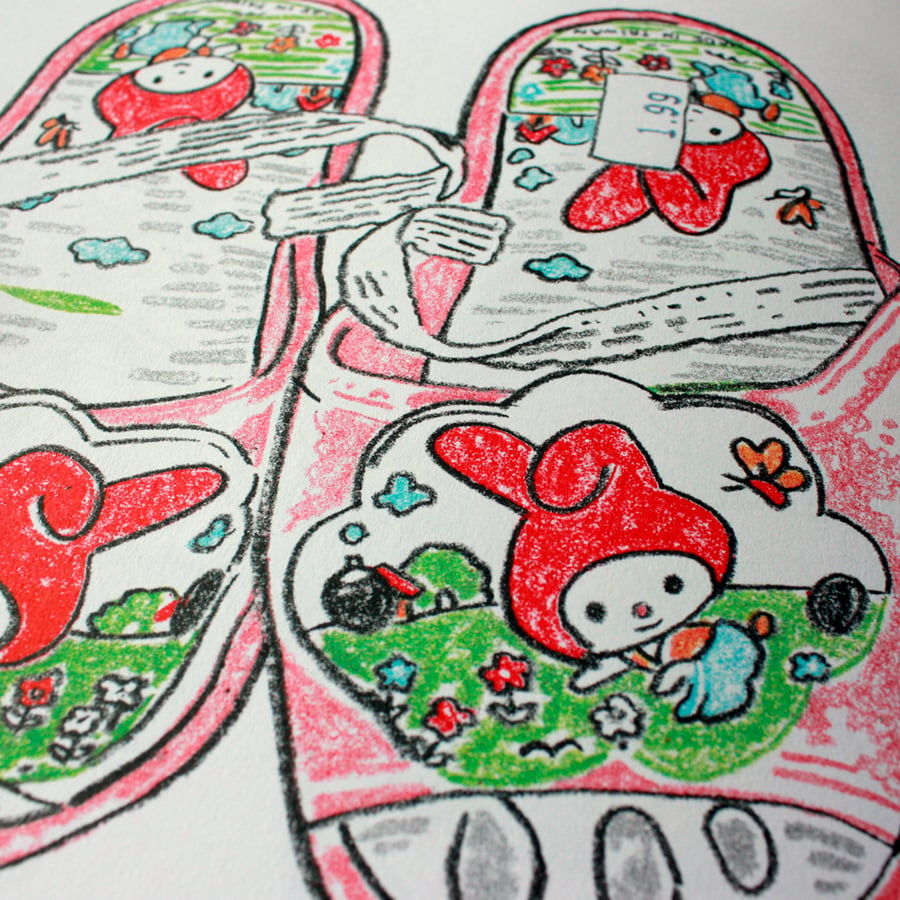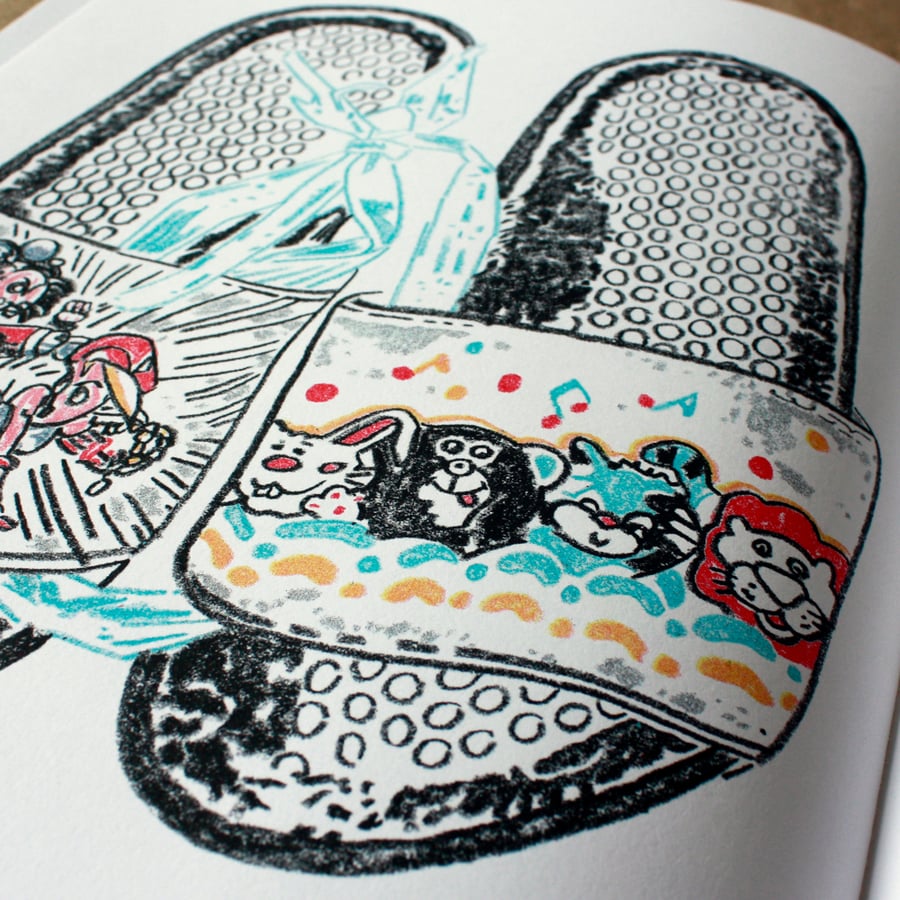 FLIP FLOP
$

15.00

USD
FLIP FLOP
SAN FRANCISCO CHINATOWN DOLLAR STORE FLIP FLOPS
by Allister Lee
4-colour Risograph,
16 pages, 8x10"
Edition of 150, May 2020
An illustrated documentation of vintage flip flop sandals found throughout San Francisco's Chinatown neighbourhood.
A ubiquitous household staple throughout Asian communities, flip flop sandals are cheap and often overlooked objects that contain a spirited mix of design aesthetic, design details and graphic content - all of which are captured by Allister Lee's simple crayon drawings.
FLIP FLOP is part of the OLDE CHINESE ZINE imprint of independent publications which continues to depict the beauty and visual quirk of Chinatown neighbourhoods around the world through a mix of illustration, graphic design and photography content.
This zine is made available through Colour Code distro.
ALLISTERLEE.CA