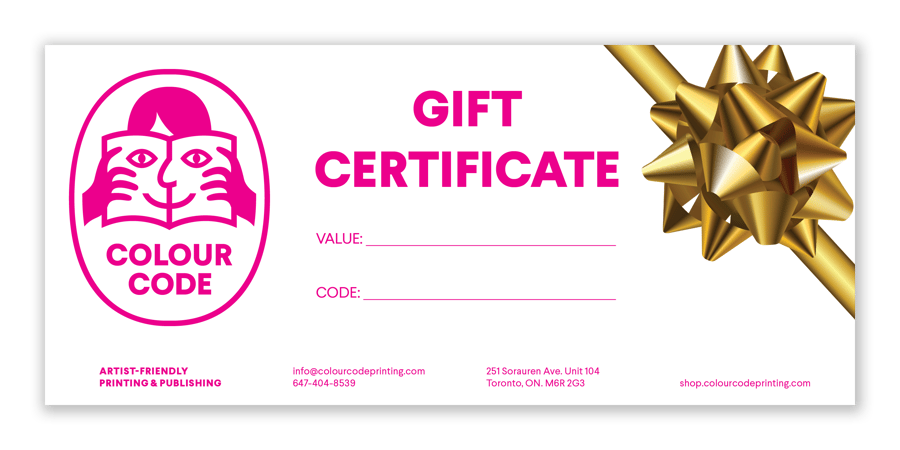 Gift Certificate
$

25.00

USD

–

$

100.00

USD
Colour Code e-gift certificates do not expire, and can be used to shop online, or redeemed for custom Risograph printing and workshops.
Once you purchase an e-gift, you will be emailed a code to use at checkout. If you do not use the full amount of the gift certificate, we will send an updated code for the balance amount.
To redeem for workshops and custom Riso printing, email the code to info@colourcodeprinting.com along with your request.
If you are purchasing a gift certificate for someone else, please indicate their email address in "notes and instructions" when you checkout.