Sold
Out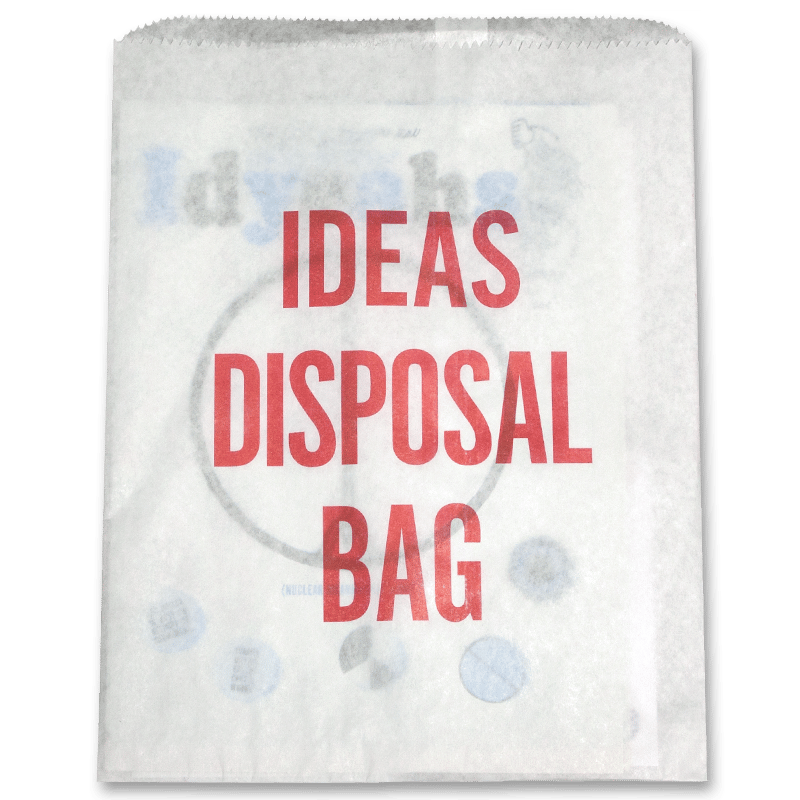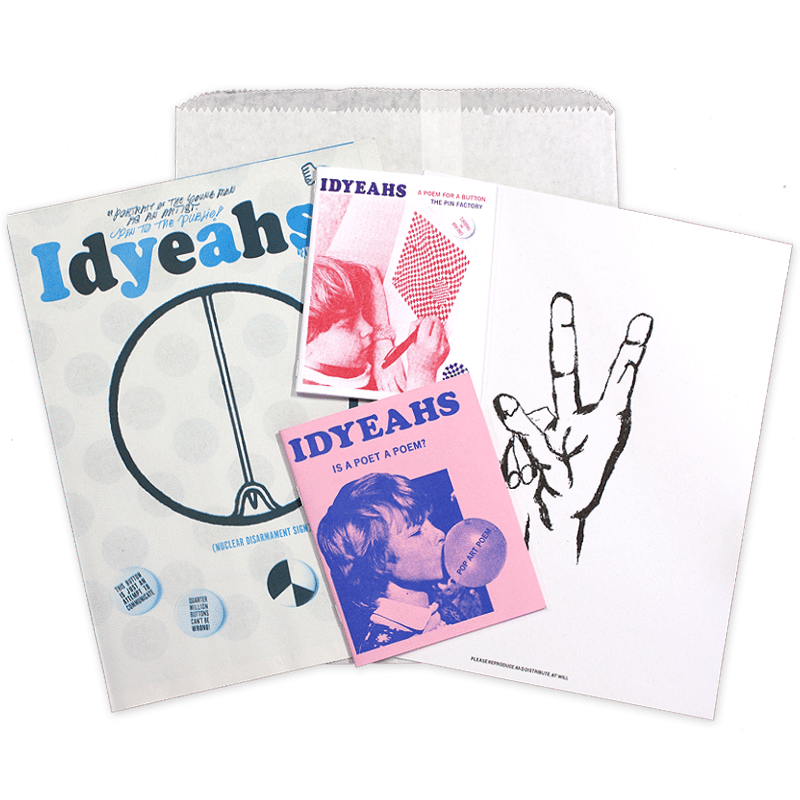 IDYEAHS Disposable Bag
$

10.00

USD
By Jesse Harris
10" x 13" bag includes:
2 Risograph zines, 1 newspaper, 1 Risograph print.
Edition of 100. Summer 2013.
Throw your ideas in this disposable bag, and get rid of 'em!
That's exactly what we did with all of Jesse Harris' IDYEAHS. Get all 3 issues (and a poster!) in one beautiful bag.
"Prevent forest fires build parking lots"