Sold
Out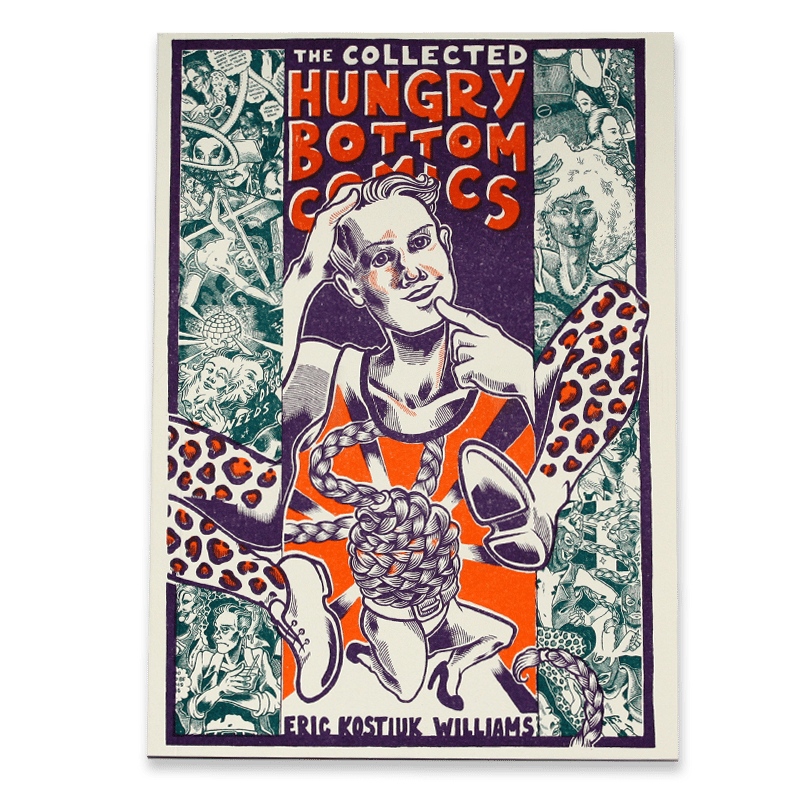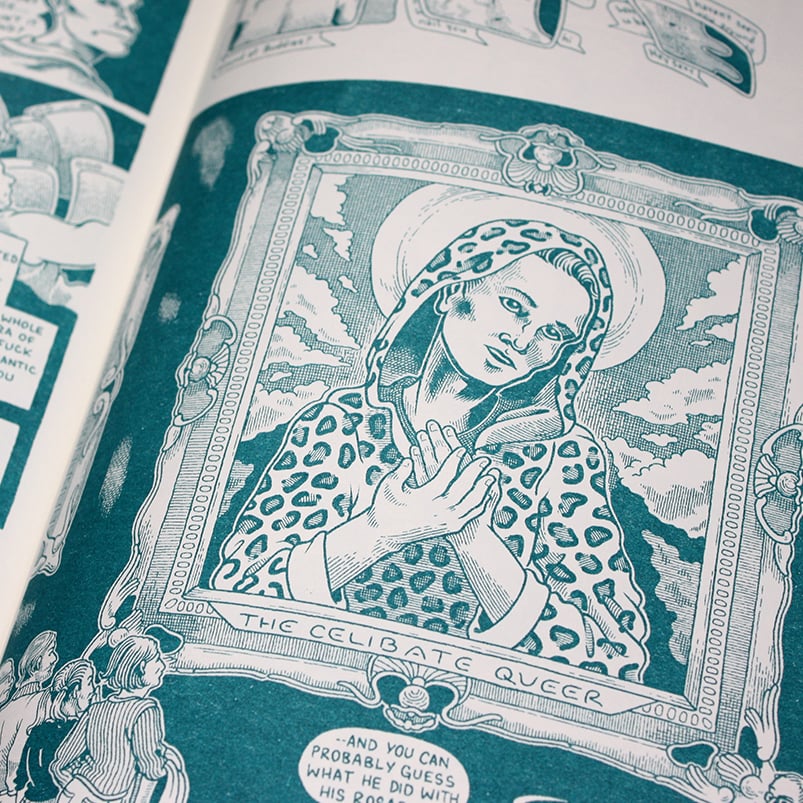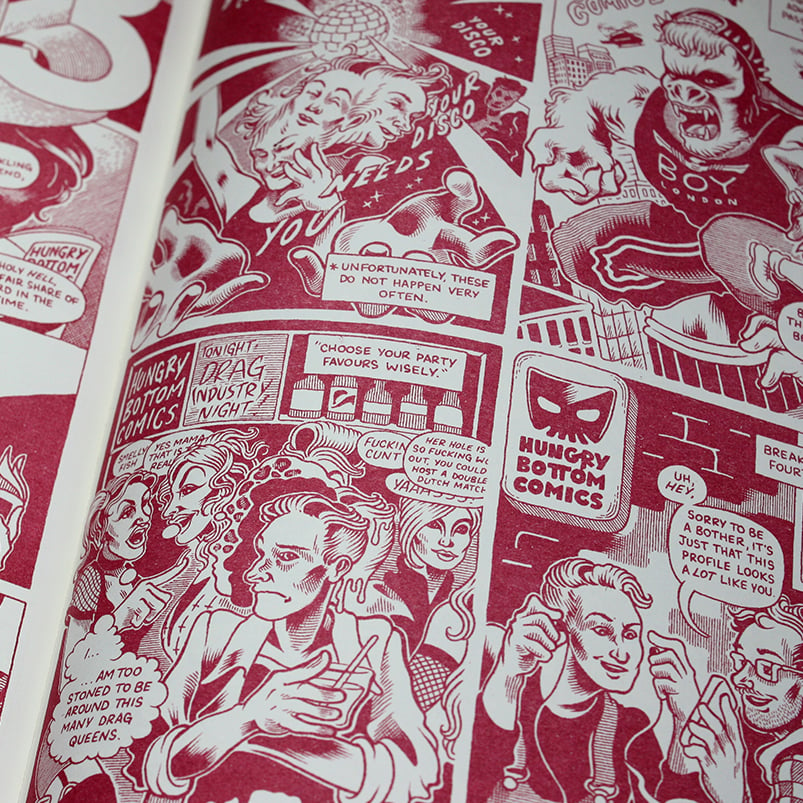 The Collected Hungry Bottom Comics
$

12.00

USD
By Eric Kostiuk Williams
Various colour Risograph
76 Pages, 7.25″ x 10″
Edition of 250, June 2014.
Collecting all 3 issues of Hungry Bottom Comics - Eric Kostiuk Williams' queer memoir project. Replete with dance-floor debauchery, online dating conquests, young heartbreak, and cameos from the queer cultural canon! HBC was nominated for the 2013 Doug Wright Spotlight Award.
"wanna suck it?"